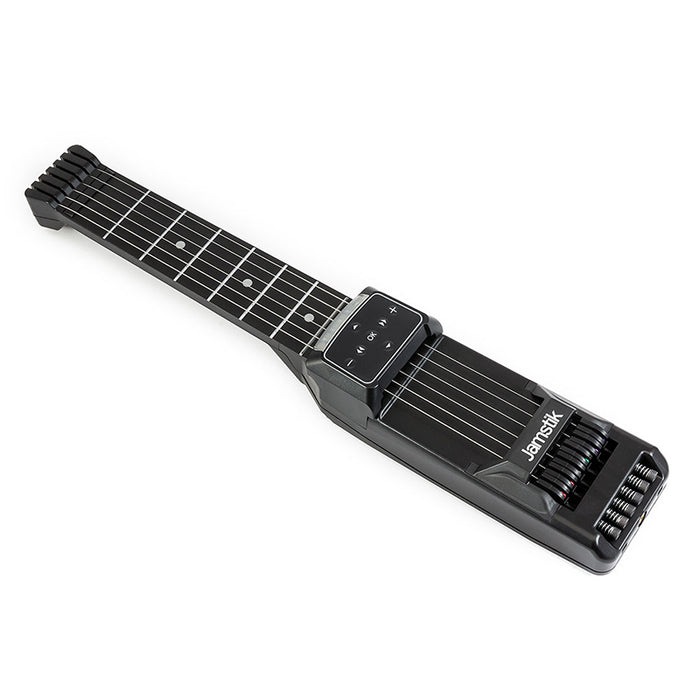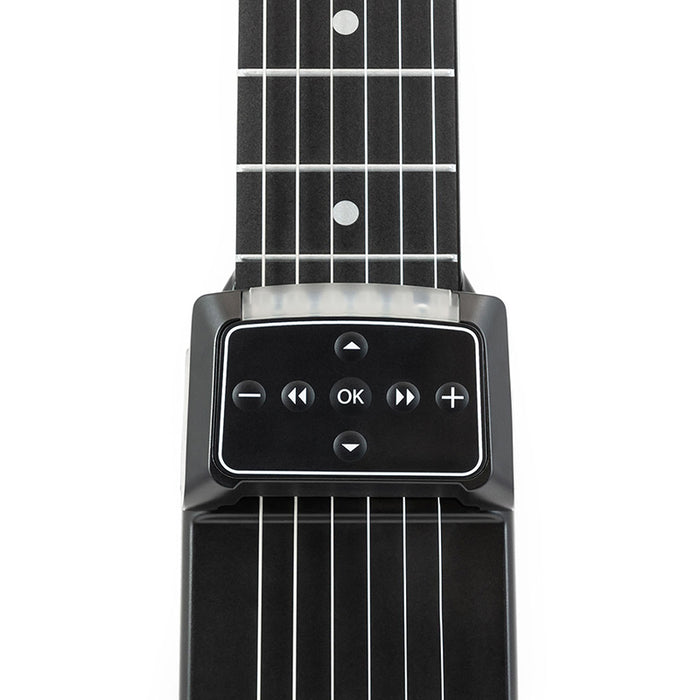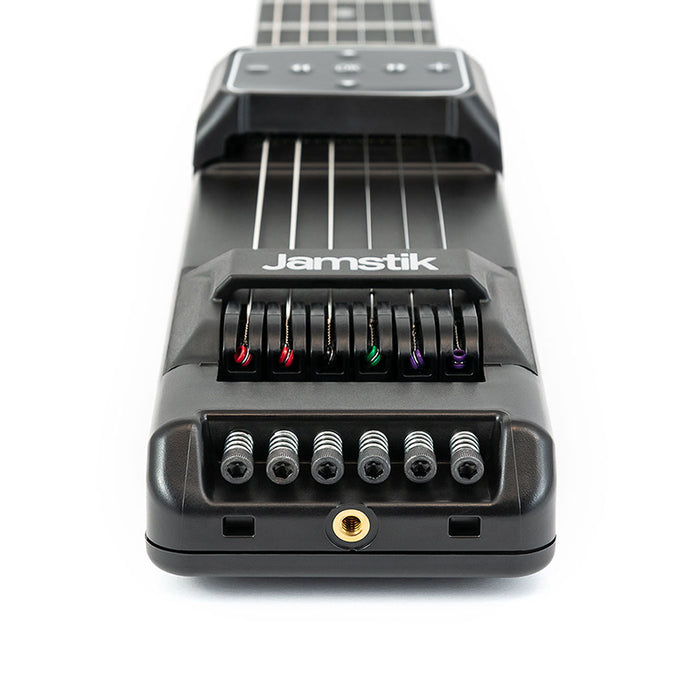 Zivix Jamstik 7 GT Smart Guitar Fret Edition
by Zivix
The 

Jamstik 7 

is 

the ultimate, go-anywhere guitar instruction tool bundled with apps and software that take the guesswork out of learning to play. See your fingers on screen in real-time in an easy to use system that will have you playing your first guitar chords in minutes. At just over 18 inches, you can practice anywhere with the Jamstik 7. 



Features

Captouch Sensing
A capacitive touch PCB sits below the fretboard, identifying your finger position in realtime and allowing for more nuanced play.

Optical Pickups
We designed our pickups to measure the interruption of light beams, instantly translating string movement into MIDI sound.

Bluetooth & USB MIDI
Building off of the BLE MIDI protocol we pioneered, the Jamstik will play fully wirelessly with the added option to connect via high-speed USB.

Touch Sensitive Controls
Touch sensitive navigational D-Pad & Shift button controls.

Real Strings
High-quality custom guitar nickel steel strings from D'Addario.

Remarks: Jamstik product is warranted against defects in materials and workmanship for a period of 180 days from the date of original retail purchase from an authorized dealer. If a defect exists, REVO will, at its option will (1) repair the product at no charge using new or refurbished parts, (2) exchange the product with a functional equivalent product that is new or refurbished, or (3) refund the original purchase price. The warranty does not cover normal wear and tear, scratches, cracks from misuse, bent or broken midi-port, theft or loss. This warranty excludes damages resulting from abuse, accident, modifications, or other causes that are not defects in materials and workmanship. Customization of your product will void your warranty.