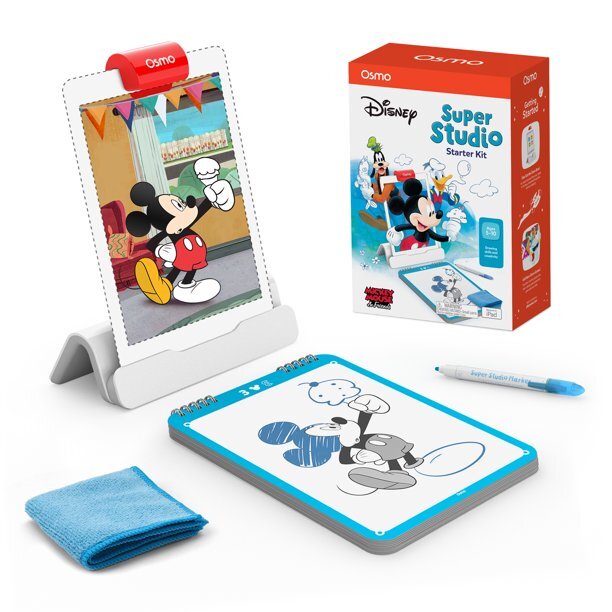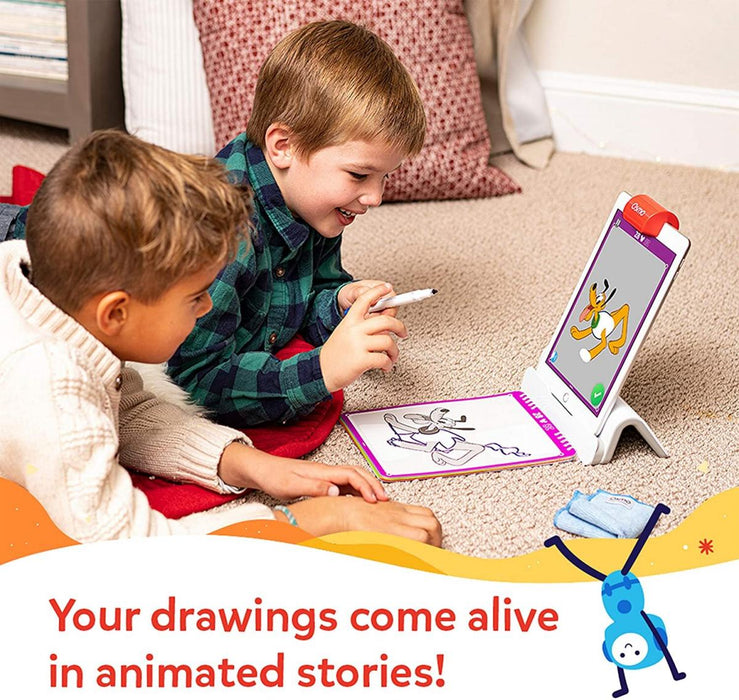 Osmo Super Studio Mickey Mouse & Friends Starter Kit
by Osmo
Explore the world of Disney with Super Studio Mickey Mouse & Friends from Osmo. In Super Studio Mickey Mouse & Friends, you are the artist — get step-by-step instructions on how to draw the scenes, then watch the story come to life in your first animation! Osmo games bring a child's creative imagination to life with hand held pieces that interact with an iPad and an Osmo Base (No WiFi necessary for game play).   Approved by parents and teachers worldwide, used in over 31,000 classrooms.

TEACHING: Continue to connect with favorite characters (Mickey, Minnie, Donald and Daisy duck, Goofy and Pluto) & stories while improving drawing/listening skills, hand-eye coordination & drawing confidence. Explore over 100 drawings, 6 chapters, while discovering the art of drawing with Disney classic characters.

SKILLS LEARNED: Listening, drawing, observation, improve speed of drawing, creative problem solving. Welcome to the cartoon revolution, where kids learn to draw and animate their very own Disney shows — starring all of their favorite characters! Osmo sees and reacts to real-life movement. Geared towards children & love of learning.

AGE & CAPABILITY: 5-11+. Games are designed for beginner to expert levels. Osmo enables the continuation of learning. Real-time audio and visual feedback lets children learn through experimentation in a stress-free environment.

COMPATIBILITY FOR IPAD: All iPads except Generation 1-4 and iPad Mini 1. iPad Reflector 2021 required for the: iPad Mini 6, iPad Air 4-5, iPad Pro 11-inch & iPad Pro 12.9-inch 3-5. The minimum iOS version needed is iOS 11.