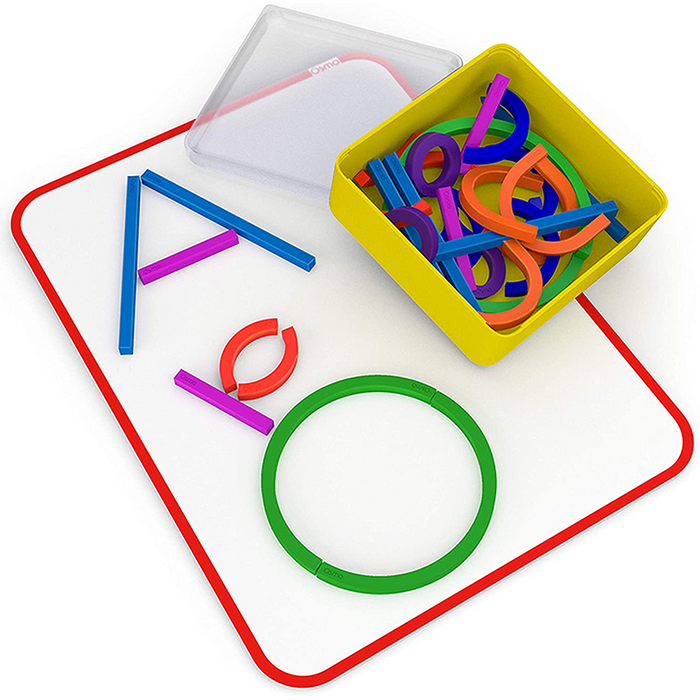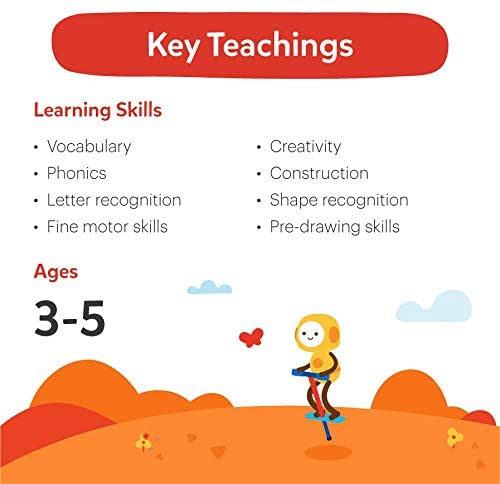 Osmo Sticks and Rings with ABCs and Squiggle Magic Games (2019) - Add on game
by Osmo
Osmo is Magic
Little Genius ABCs & Squiggle Magic - iPad & Fire Tablet
Get started with preschooler educational learning games - building & creating letters & designs.
ABCs
Build letters with squishy, colorful sticks & rings. Learn over 300 words through this playful adventure.
Squiggle Magic

Create anything you want using sticks & rings and then watch them come to life.
Preschool/Pre-Readers

Preschool letter formation, early literacy, observation & memory, phonics, vocabulary, imagination, & fine motor skills
Self Guided

Your child can self guide themselves on this learning adventure.
(Osmo Base with reflector, iPad are required to play, NOT INCLUDED)