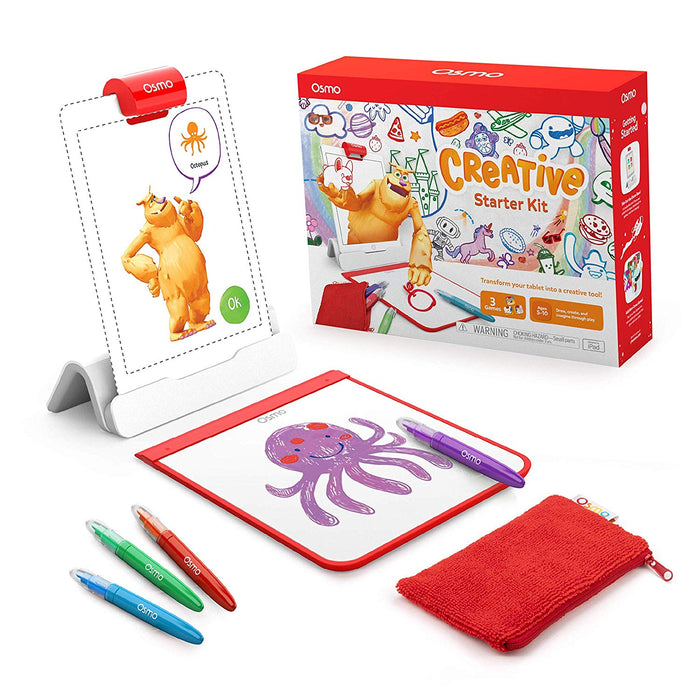 Osmo Creative Starter Kit
by Osmo
Kick-start creativity and problem solving with this inspiring mix of art tools and cutting-edge technology. The included creative board and dry-erase markers are specially designed to best utilize the Osmo technology. All three games are an irresistible invitation to imagine, invent, explore, and play.

Newton
60+ levels of creative engineering. Guide virtual balls with real-life objects.

Monster
Draw and watch Mo bring your physical drawings to life in his animated world!

Masterpiece
Draw anything and everything. Supercharge your creativity and awesome drawing skills.

Ages : 5-10
Works with:
iPad 2, iPad (3rd to 8th Generation), iPad Mini, iPad Mini 2, iPad Mini 3, iPad Mini 4, iPad Air (1st to 3rd Generation), the 9.7-inch and 10.5-inch iPad Pro. 
(Currently not Compatible with iPad 1, iPad Air 4th Generation (2020) and all iPad Pro 11 and 12.9)