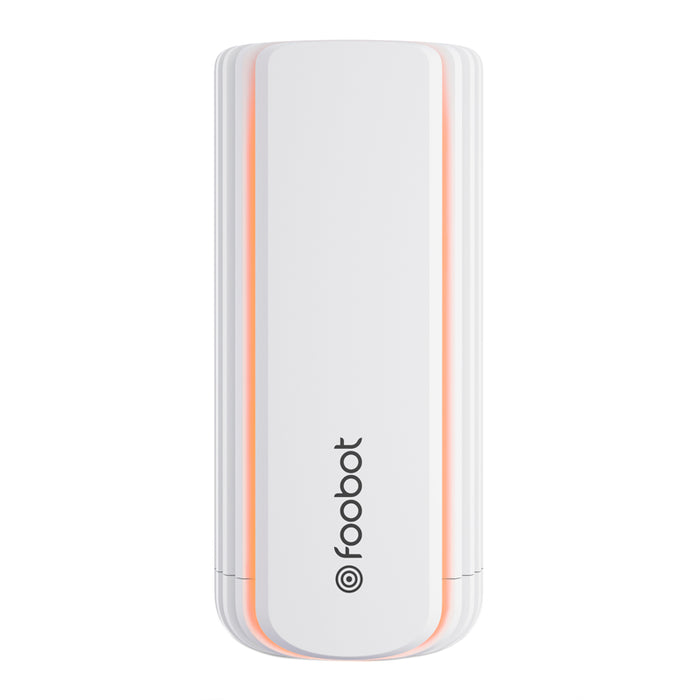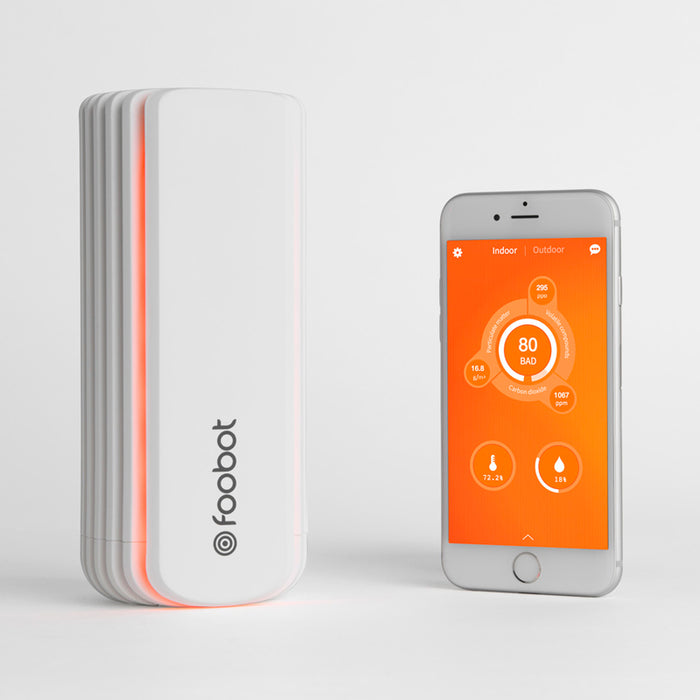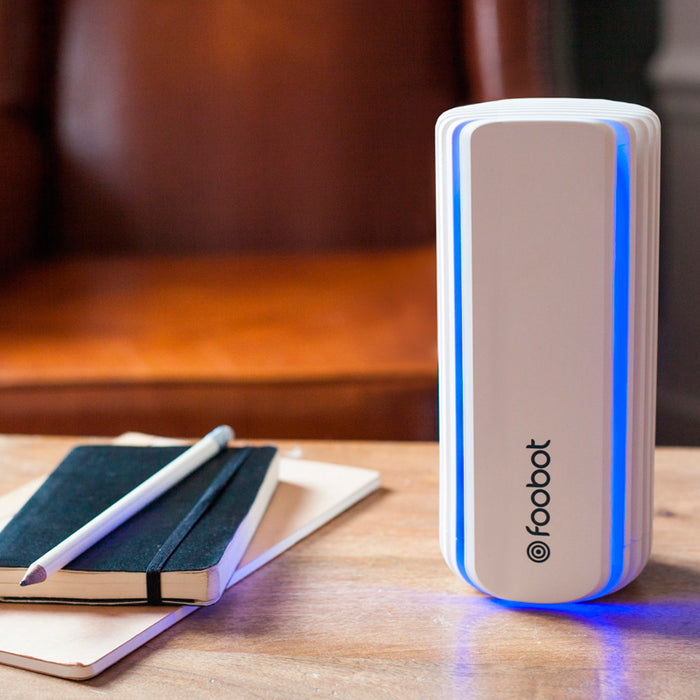 Foobot Indoor Air Quality Monitor
by Foobot
Indoor air quality is a complex problem. Air pollution arises from many different sources, and has traditionally been difficult to track and manage. The good news: there is a finally a solution to help you maintain a healthy air environment in your home. Foobot monitors your indoor air quality around the clock and helps you find the best solution for your air quality needs.

FEATURES

Air Quality Score
Get all the air quality details from individual metrics, or have a quick glance at the overall air quality index.

Colored light
Get an instant reading on the device. Blue is good. Orange is bad!

App monitoring
Setup is easy. Plug in your Foobot, download our free App, and get started!

Pollution charts
Realtime data is a great start, and historical readings can help you.

Get notified
Receive instant notifications when air quality levels are cause for concern.

Regulate air quality
Control a growing number of home connected devices, including ventilation, filtration and purification systems.