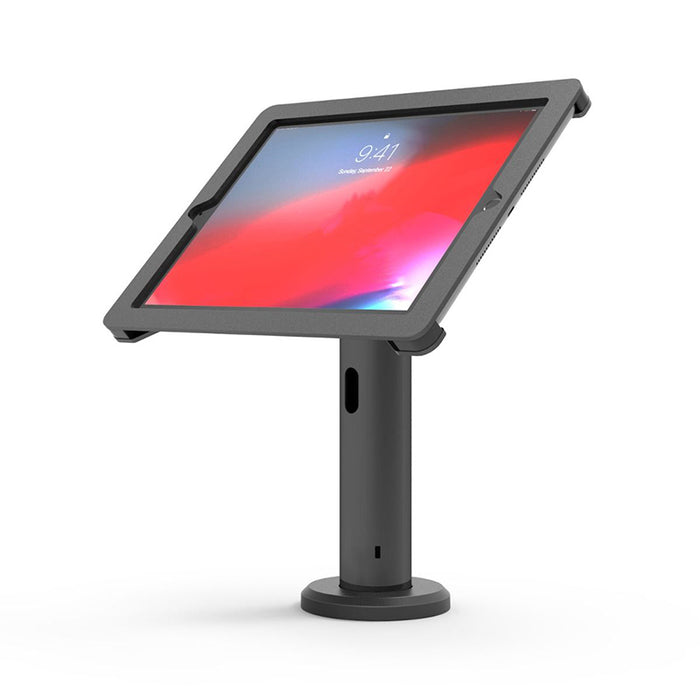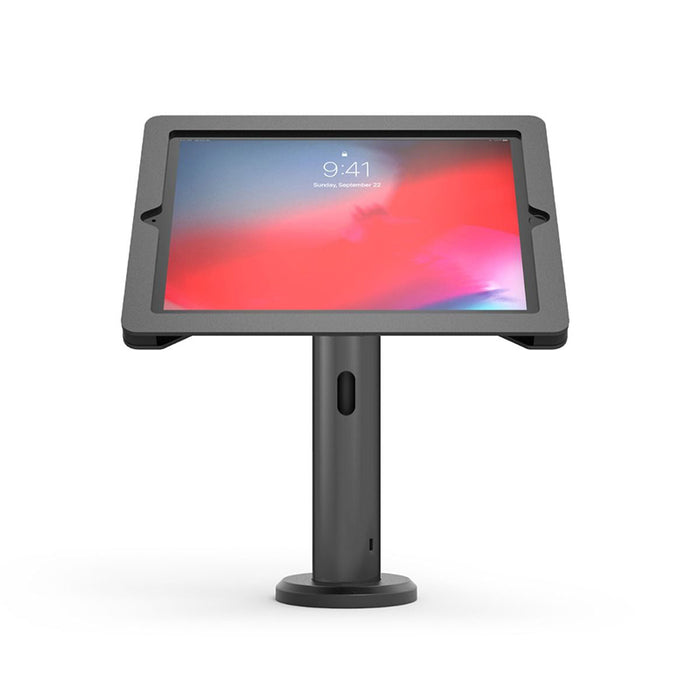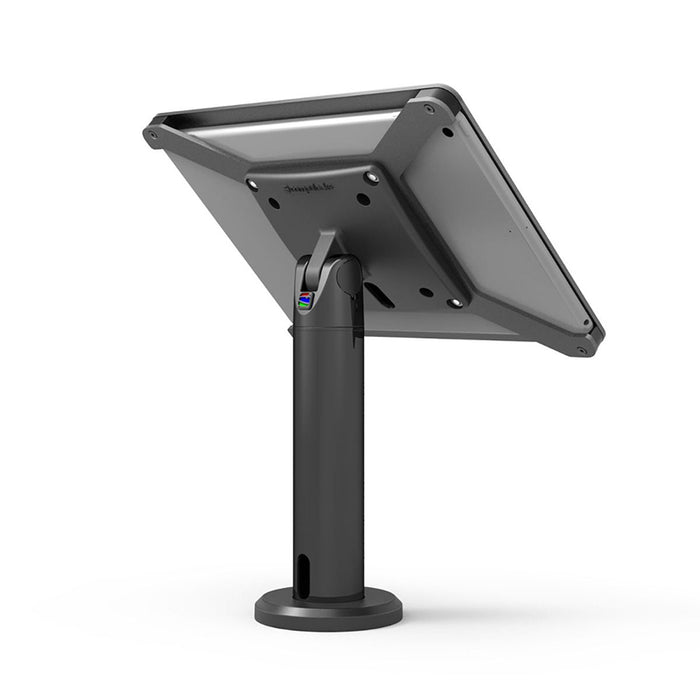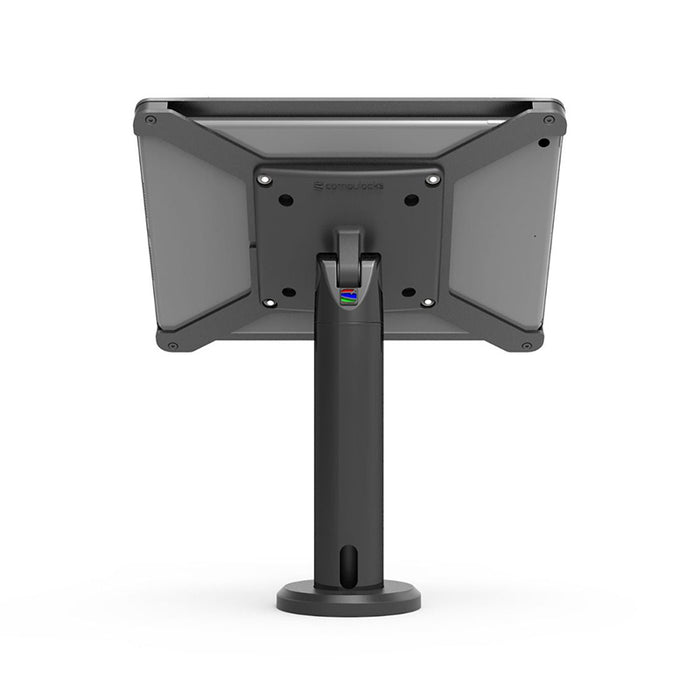 Compulocks Axis Premium iPad POS Kiosk for iPad 10.2"
by Compulocks
The Axis iPad Enclosure features a super clean low profile design with an open back for improved ventilation, better microphone & speaker function and unlimited access to buttons and inputs. We have Axis models compatible with all 9.7" iPads between 2011 and the new 2019 iPad 10.2" Model. As with all our iPad lock and tablet lock devices, the tablet can be continuously charged while in the enclosure and have peripheral cables plugged in while mounted.
The Rise iPad stand is our version 2.0 of a pole stand with additional features including extra wire through cutouts, so you can choose where to pull the cables out from. The biggest upgrade is in the screen functionality and adjust-ability. With the new Rise Pole stand you can tilt and flip the screen over and swivel the pole to rotate the entire unit.
Setting up your Rise stand is quick and easy and with a choice of add-ons you can really stand tall!
POS Inspired Design; Card Reader Compatible
Tilt and Swivel Head Mount
Stand Available in a Variety of Heights
Continuous Charging While Mounted
Through Arm Cable Management
Tamper Proof Screws for a Secure Installation